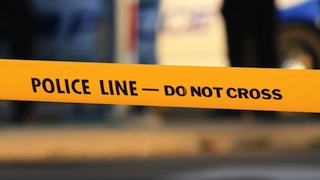 Armed men burst into a church in eastern Democratic Republic of Congo overnight, killing more than 30 people including women and children, local sources said Saturday.
The sources said the victims were ethnic Bafuliru and were spending the night in the church in the South Kivu province after a meeting.
In all, "eight men, 14 women, 10 children and a soldier" were killed, a local councillor said, adding that 28 people were wounded.
South Kivu's Interior Minister Jean-Julien Miruho told AFP that the attack was likely a revenge killing over cattle raids in the region.
"It is a problem of (stolen) cattle, and one side went to seek revenge," he said.
Local sources also confirmed that there had been a problem of stolen cattle in the region.
The identities of the assailants are unclear but the Bafuliru people have been in conflict with the Barundi ethnic group for years over property and custom issues.