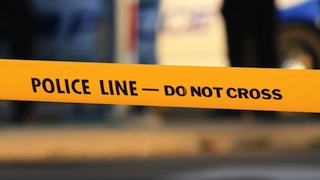 A body found on a Malaysian Island has been identified as that of British tourist Gareth Huntley who went missing during a jungle hike last month, police said Saturday.
Zakaria Ahmad, head of crime investigation in the eastern state of Pahang, said DNA results showed that the body discovered on Tioman Island Wednesday was the 34-year-old.
"We already received the confirmation from the chemistry department that the DNA of the deceased belongs to Gareth," Zakaria told AFP.
He added the cause of death had not yet been determined, pending further laboratory test results and investigation.
Huntley disappeared on the island off the east coast of Malaysia on May 27, leading to a major manhunt and rising concern in Britain, including from Prime Minister David Cameron.
Speculation has so far centred on whether Huntley had suffered a fatal mishap in the island's rugged hills.
"We are still investigating," Zakaria said, adding police had informed British High Commission officials of the positive identification.
The partly decomposed body was found on the banks of a small stream some 100 metres (yards) from a sea turtle conservation site where Huntley had worked as a volunteer.
DNA samples were taken from Huntley's mother, Janet Southwell, who travelled to Tioman together with Huntley's girlfriend a week ago to press the authorities to find him.
She declined to comment on the latest development when reached by telephone Saturday.
Huntley's friends also set up a Facebook page to urge on the search after they claimed authorities were dragging their feet.
British Prime Minister David Cameron's office said he discussed the case with his Malaysian counterpart Najib Razak on Monday and offered British assistance in the search.
In a previous case on Tioman, French tourist Stephanie Foray went missing on the island in May 2011. Her remains were found three months later, buried in a cave.
A Malaysian shopkeeper is standing trial over her murder. He has pleaded not guilty to charges he killed her after she spurned his sexual advances.
Violent crime against foreigners in Malaysia remains relatively rare.