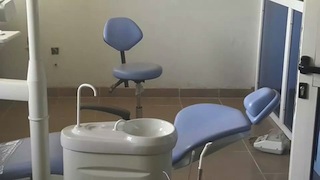 The Kwara Commissioner for Health, Alhaji Issa Kayode, said on Tuesday that the newly inaugurated Ilorin General Hospital would commence neurosurgery before the end of the year.
Kayode said that the hospital would also establish a dialysis unit for patients with kidney diseases.
"A Neuro-Surgical and Spinal Unit will be established in conjunction with a team of neurosurgeons who are world acclaimed," he said.
He also said the hospital would ensure synergy with Harmony Advanced Diagnostic Centre established by the state government in Ilorin.
The commissioner said the policy thrust of the administration was hinged on provision of quality, affordable and accessible healthcare services to the citizenry within 500 metres radius.
Kayode said the hospital was a 500-bed facility designed to offer quality primary, secondary and tertiary healthcare service to Nigerians.
"The hospital has in it a well equipped Accident and Emergency Unit alongside an Emergency Paediatrics Unit and a maternity with a dedicated theatre and Neonatal Intensive Care Unit among others,"he said.

Load more