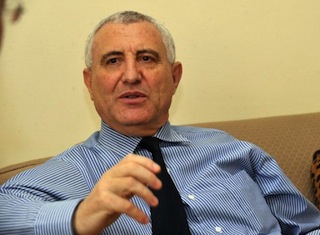 Said Djinnit, United Nations Secretary-General's Special Representative to West Africa, on Monday urged Nigerians to close ranks and work toward the safe release of abducted Chibok school girls.
The call was contained in a statement signed by Oluseyi Soremekun, National Information Officer, UN Information Centre.
Djinnit called on stakeholders to collectively work and address insurgency in the North-Eastern Nigeria.
Djinnit had on 7 May consulted with stakeholders in Nigeria over the abduction of the schoolgirls and related issues with government officials, prominent Nigerians and civil society organisations.
The statement added that others consulted by the Representative included former Heads of State, regional and international partners.
The meeting, according to the statement, was to complement Nigeria's efforts at securing the safe release of the abducted girls by Boko Haram, and also address related challenges.
It stated that the UN team would work with Nigerian authorities as well as the affected communities to secure the release of the abducted girls.
The statement stressed the pivotal role Nigeria had played in promoting regional peace and security, while reaffirming the commitment of the UN to its stability and consolidation of its democratic achievements.
"In the face of the threat of terrorism and insecurity posed by the activities of Boko Haram, the Special Representative urged all national stakeholders to close ranks and work together.
"This is with a view to overcome this daunting national challenge," the statement read.
The statement reiterated the sympathy of the UN and the Secretary-General with the abducted girls, their families, communities and the people and Government of Nigeria.
It also renewed the UN's commitment to support ongoing efforts by the government of Nigeria to secure the quick and safe release of all the abducted girls with the assistance of its partners.