The Board and Management of the 11th Abuja International Film Festival (AIFF) said on Wednesday in Abuja announced the appointment of Fred Amata as it's acting Festival Director.
Head, Media Communications, AIFF, Louis Okpoto, announced the appointment in a statement.
The statement said that he would take over the leadership in an advisory capacity from Fidelis Duker who founded the film festival almost 11 years ago.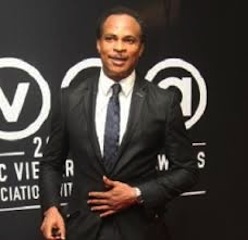 It noted that Duker had over the last 11 years developed AIFF to an enviable height globally as the foremost and longest running independent film festival in West Africa.
According to Okpoto, Amata will be leading a team of creative individuals to the 11th edition of the festival..
The year's festival themed: "100 Years of Films in Nigeria: A Retrospective", will hold from 23-26 September.
Amata is a scion of the renowned Fred Amata Film dynasty that has produced some of the most recognised and celebrated names in African Film.
He made his debut as an actor in the Award-winning TV series, Legacy in 1986.
In a career spanning almost three decades, Amata has earned directorial, acting and performance credits in over 150 productions spanning almost the entire genre of film, theatre and cinema.
He has won the coveted Nigerian Best Actor Award (Mortal Inheritance, 1997), Best Director Award (Light and Darkness, 2002), and several other awards and recognition.
He won the Afro-Hollywood Awards for Outstanding Performance, London (1999).
Others award are Outstanding Performance and Contribution to the Nigeria Film Industry, Washington DC (April 2004) and Nollywood Ambassadors Award, Kenya (May 2010).
Amata has consulted for several organisations on the use of Nollywood (Film) Content for advocacy and was inducted into the Movie Makers Hall of Fame, United States in October 2009.