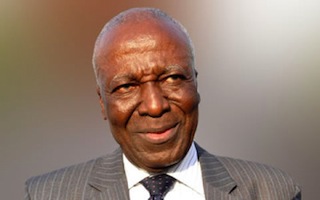 The National Conference in Abuja on Wednesday adopted the amended report of its Agriculture and Water Resources Committee's Report.
One of the adopted recommendations was the call for the revival of the unified agricultural extension system with expansion of its coverage to include livestock production, fisheries, soil and water conservation.
It also accepted a recommendation that government policies should take advantage of climate change and decertification by introducing new species of tree crops that could adapt to desert.
It called on government to invest heavily in date palm plantations as well develop its related industries in communities with serious desert encroachment challenges.
The conference also accepted the recommendation that farmers should be exposed to export opportunities as well as develop agricultural trade policy that would promote agricultural export.
It also adopted that the country should guard against land grabbing and ensure that irrespective of purposes for which land was needed, the owner must not be dispossessed without due consultation and adequate compensations.
The committee also resolved that Bio-Safety Bill that would regulate trans-border movement of genetically modified drugs be initiated and enacted by the National Assembly.
It recommended that major irrigation infrastructure in the North West be extended to other parts of the country as a way of boosting farming in those areas.
The conference called on the states and local governments to facilitate the establishment and revival of skills-acquisition agricultural training centres in each senatorial district to make agriculture attractive to youths and for job creation.
It also called for the involvement of farmers, herdsmen and rural dwellers in formulating policies pertaining to soil degradation.
It was also decided that fertiliser production plants be established in different parts of the country to meet the growing demands by farmers and reduce capital flight.
It said appropriate policy should be put in place to facilitate the participation of people living with disability to enable them to enjoy low interest on loan and 50 per cent subsidy on farm inputs.
It was agreed that government should grant low interest and long tenured micro-credit loans to assist the private sector to support agricultural development.
In addition to existing budgetary allocation, it was adopted that 30 per cent of the National Resources Fund be used for the development of agricultural sector.
It added that an additional 20 per cent of the fund be used for the development of water resources, especially mechanised deep sea fishing to boost foreign exchange earnings.
It also accepted that farm works should not be used as punishment for students for bad behaviour in schools.
The conference however rejected the recommendations that called for the establishment of a new National Agricultural Coordinating Agency and the revival of farm settlements.
The delegates also rejected a proposal that government should put in a policy where every land owner should have a minimum number of trees grown on it.
The conference further rejected the recommendations that government should provide full scholarship for students doing OND, HND and degree courses in agriculture.
It also rejected the recommendation that the Federal Government should hand over river basin project to all state governments where they were located.