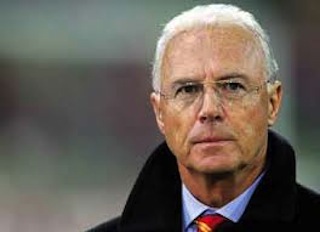 FIFA on Friday banned German football legend Franz Beckenbauer from any football-related activity for 90 days after he refused to speak to an inquiry into allegations that Qatar paid bribes to secure votes for its 2022 World Cup bid.
"Franz Beckenbauer was today provisionally banned from taking part in any football-related activity, at any level, for 90 days," said a statement released by football's governing body.
Beckenbauer, 68 and who won the World Cup both as a player and then as a coach in 1974 and 1990 respectively, was on the FIFA executive board when the 2022 tournament was awarded to Qatar in a vote in 2010.
He refused to cooperate with Michael Garcia the former US federal prosecutor who headed the investigation and is due to file his report on the vote and possible corruption in mid-July.