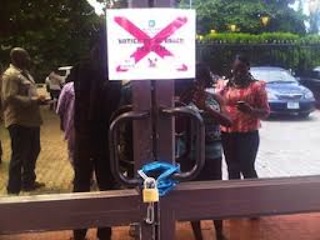 The Federal Capital Territory Administration (FCTA), said on Sunday that 2,491 facilities and sites were sealed in the territory between January and April 2014, for non-compliance with Environmental Impact Assessment and Environmental Audit regulations.
This was contained in a statement issued in Abuja by Muhammad Sule, the Chief Press Secretary to the FCT Minister, Senator Bala Mohammed.
The statement said that the minister stated this when he met with some senior officials of the Abuja Environmental Protection Board (AEPB).
It said that the facilities were sealed because their operators defaulted in paying service charges, and other environmental offences.
According to the statement, a new FCT Policy Guideline on Solid Waste Management is being packaged.
It added that stakeholders would soon brainstorm, with a view to reviewing it, preparatory to its approval by the FCT Executive Committee.
The statement said that FCT Residents Sanitation Forum had also been resuscitated to increase general awareness and full participation of the residents in environmental protection programmes.
The statement quoted the minister as saying that FCTA officials inspected 3,195 premises, fumigated 93 and gave talks on the importance of sanitation during the period under review.