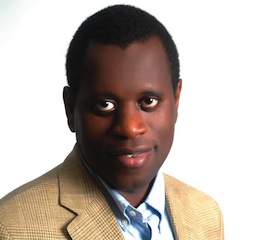 Kamar Abass, Managing Director of Ericsson Nigeria, on Sunday in Lagos urged telecom operators to dwell more on infrastructure sharing, especially in rural areas.
Abass told NAN that sharing of infrastructure would ensure that broadband services got to the rural dwellers.
He noted that broadband network coverage in the rural areas was of great concern, as operators were concentrating more on citizens in the urban areas.
According to him, the potential social, economic, political and technological impact of Information and Communications Technology (ICT) and broadband is huge regionally and globally.
"Rural areas are often seen as having low returns, but as connectivity continues to increase in importance, serving these places will be paramount in helping to bridge the current digital divide.
"Consumers are becoming more accustomed to technology in their everyday lives; businesses and governments have to put in place innovations that keep up with the technologically aware consumers," he said.
The managing director said that when telecom service providers share infrastructure, they would be able to cut operational cost and other levies such as the Right of Way (RoW) and taxes.
He lauded the National Broadband Plan of the Federal Government, saying that it was apt toward ensuring broadband uptake and widespread deployment.
According to him, the plan addresses spectrum allocation, tax incentives and reduction on devices and technologies that enable connectivity and e-government initiatives to make broadband available in schools, healthcare and government services.
"We need to get much cleverer about the way we manage our mobile broadband facilities. The prices of smart phones will make a lot of contribution toward boosting mobile broadband subscription.
"As the connected society becomes the norm, consumers and businesses are increasingly using devices such as smart phones and tablets as substitutes or complementary tools in everyday tasks," he said.
Abass said that the prices of smart phones needed to be reduced, so as to continue to drive broadband penetration in the country.