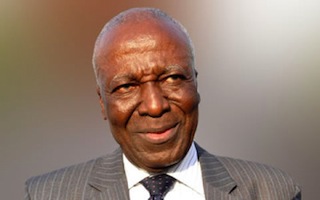 Delegates to the National Conference have recommended measures that would revamp the transportation system in the county for sustainable development, although some worry over its implementation.
The delegates suggested measures that would revamp the railway system, the roads, airports, as well as the sea ports.
Ambassador Adamu Aliyu, a delegate representing North East, urged the Federal Government to reinstate the railway system to enable trains to carry bulk fuel to the various depots in the country.
He said the use of articulated vehicles to convey petroleum products had wrecked so much havoc on the roads and destroyed several lives.
Aliyu also called for proper implementation of the recommendations contained in the committee's report.
He advised that the recommendations should not be allowed to die like similar recommendations from previous conferences.
"Our biggest problem is implementation. We have come to realise that many laudable recommendations from previous conferences are yet to be implemented.
"We hope the Federal Government will give priority attention to the report of the committee on transport because it has laudable recommendations,'' he said.
On his part, former Governor of Akwa Ibom, Obong Victor Attah, urged the Federal Government to construct "not more than eight roads in the country, comprising four vertical roads and four horizontal roads."
Attah also called for a proper mass transit system to tackle the problem of transportation in most mega cities.
He said "every mega city like Lagos, Abuja, and Port Harcourt must be aided to have proper mass transit system. There is no way you can move the volume of people we have in those cities on wheels.
"For instance, people who live in Nyanya and Mararaba in the FCT wake up at four O'clock in the morning to go to work in the city."
Similarly, Ambassador Laurence Ekpebu, representing South-South, said states should be made to maintain and secure ports in the country rather than leaving the task to the Federal Government alone.
"Sea ports have been run by the Federal Government; it is important that we begin to involve states in the maintenance and security of these vulnerable ports.
"For instance, it was the state government that initiated the international sea port in Port Harcourt and it became a big centre."
Sule Aji, a Federal Government delegate, said there was a need to construct Trunk 'A' roads that would lead to all the local government areas in the country.
He, however, expressed dismay that in spite of the contributions of local governments to the development of the country, most of them were yet to have accessible roads.
"The local governments are meant to be the nuclei for development but most or at least some local governments are not reachable because of the bad state of roads," he said.
Chief John Mamman, an elder statesman, said the North East had been neglected with regard to construction of rail lines, stressing that it was one of the major food producing regions in the country.
He called for measures to ensure that the region enjoyed such facilities, saying "the North East is a major food production area and in most cases goods are transported using articulated vehicles. It will be better done using couches."