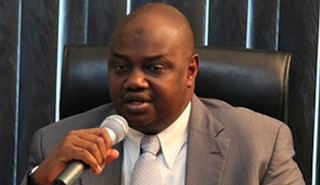 The Economic and Financial Crimes Commission (EFCC) has arraigned James Onu and Abuchi Nwigwe before the Federal High Court in Enugu for allegedly defrauding 15 applicants of N2.25 million.
The accused were arraigned on a two-count charge of conspiracy and false pretence.
The counsel to the prosecutor, Innocent Mbachi, said the accused persons pretended to be related to a commissioner in the Federal Character Commission.
Mbachi said that Onu and Nwigwe gave the victims the impression that they were capable of providing jobs for the unemployed in any federal establishment in the country.
He said the accused told the unemployed graduates to pay N150,000 to their respective accounts in two banks.
The counsel to the EFCC said the accused collected the amount from 15 persons on the ground that they would be provided with jobs within two months.
Mbachi added that the accused collected the money since May 2013, adding that up till now, they had not provided jobs to their victims.
The counsel to the accused, Hillary Ndu, said that his clients had not been leaving in this country for the past four years but in China where they were learning a trade.
Justice Dorothy Agishi adjourned the case to 22 July for hearing.