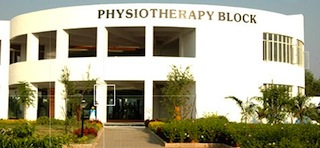 Variam Devesh, Director of Training for EduSoft Associates believes that Nigeria's educational system today is still where India was in the '70s.
Devesh disclosed this to NAN in Lagos on the sidelines of the opening of a two-day Indian Education Fair, in which top ten Indian Colleges and Universities expressed their willingness to admit young Nigerians into their institutions in India.
Devesh, who spoke on behalf of the visiting Indian educational institutions, said the colleges and universities were in Nigeria to admit young Nigerians interested in studying in India.
"Today, we have brought India's top ten colleges and universities to Nigeria.
"They are here to admit young Nigerians into their affordable and qualitative educational facilities and opportunities.
"We believe that Nigeria's educational system today is still where India was in the '70s.
"They are, therefore, in Nigeria to get admissions for Nigerians into their graduate and postgraduate courses in Medicine, Engineering and the Paramedical programmes," he said.
Devesh said that EduSoft Associates, organiser of the education fair, had in the last eight months facilitated admissions for over 400 young Nigerians into different Indian higher educational institutions.
He assured Nigerians willing to study in India of international job opportunities before and after their graduation.
Devesh also assured them of adequate security and necessary learning facilities during their studies.
Raman Dang, Principal of Krupannidhi College of Pharmacy, one of the ten institutions, said that prospective students would be exposed to the latest developments in pharmacy, nursing and physiotherapy.
Dang said that some Nigerian students currently studying in India were happy with the learning environment.
"I am quite happy with some Nigerian students studying pharmacy in my college. These Nigerian students have been very keen in studying in my college.
"So, we are here to encourage and admit more Nigerians into our colleges," he said.
The Indian institutions at the exhibition included the ITM University, Dr K.N. Modi University, Nitte Meenakshi Institute of Technology, Don Bosco Group of Institutions and Brindavan College.
Others were the University of Petroleum and Energy Studies, Sharda University, and B.S Channabasappa First Grade College.