As we did in Nigeria's game against Iran on Monday, win a Super Eagles' jersey by predicting the scoreline in the World Cup match between Nigeria and Bosnia-Herzegovina on Saturday.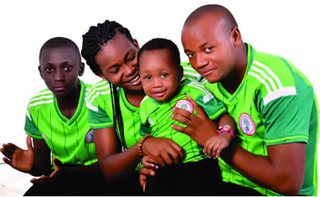 TO WIN
Go to www.pmnewsnigeria.com and post your prediction latest by 11p.m. on Saturday. Ensure you write your name and email address. If there are more than one winner, there will be a lucky dip to determine who takes the jersey. Other conditions apply.
PRIZES
Winners will be invited to our office to receive the original Super Eagles' jersey.
This promo is powered by Zenith Sports Group, National Stadium Surulere, Lagos. The number one stop shop for your original club and country's jerseys.
To order a jersey, call 08037773000 or 08157770701. BBM: 74C15BEA
Terms and conditions apply.