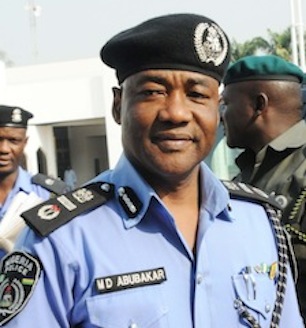 Alhaji Musa Shehu, National President, Road Transport Employers Association of Nigeria (RTEAN),on Thursday called on the police to re-introduce roadblocks as part of the measures to tackle current security challenges.
Shehu, who made the call in an interview with newsmen in Abuja, said it became necessary following security alert issued on petrol tankers in the FCT by security agencies on Wednesday.
"Now that this report (alert) comes from the security agencies, we want the IG to immediately bring back road blocks.
"The police should not abandon the roadblocks because people are complaining," he said.
Shehu, however, advised the security agencies not to focus on petrol tankers alone but also on taxis and buses and other vehicles operating in the territory.
He said if there had been roadblocks, the 486 travellers intercepted in Abia on suspicion of terrorism would have been arrested earlier, adding that, security agencies need to intensify surveillance and patrol.
The RTEAN president appealed to Nigerians not to politicise security issues.
"We are begging Nigerians to leave their individual differences in terms of religion, tribe or whatever so that we can unite our country and move forward," he said.
He called on the FRSC and other relevant agencies to be alive to their responsibilities and ensure that all abandoned vehicles in the FCT were promptly scanned and towed away.
The RTEAN president said the association had scheduled an emergency meeting for June 25 to sensitise its members about the security alert.