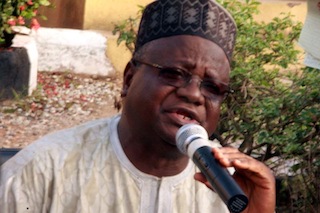 Observers monitoring the governorship election in Ekiti on Saturday said that there was tremendous improvement in INEC's conduct of the poll.
The observers also urged the commission to put in place all logistic arrangements for the 9 August governorship election in Osun.
NAN reports that 29 domestic and foreign observer groups were accredited by INEC for the elections.
Dr Joe Okei-Odumakin, the President of Women Arise, a non-governmental organisation and accredited observer group in the election, said that INEC had greatly improved on its performance.
"INEC must not, however, rest on its oars, but should do more to attain perfection in handling the nation's electoral process.
"After the Osun election, we have a bigger challenge which is the 2015 general elections. We expect the best from the commission," she said.
Samson Itodo, Head of Research, Policy and Advocacy, Youth Action Initiative África, said the Ekiti poll opened a new vista for elections in the country.
"We give kudos to INEC but it must build on this success. Our monitoring showed that the commission is learning.
"The commission has, to a large extent, addressed the logistic problems usually associated with its conduct of elections in Nigeria.
"We received a complaint in Oye-Ekiti because the INEC adhoc workers insisted on waiting for security escort before going to polling units and this was quickly resolved," he said.
On the Osun election, Itodo pointed out that there were more voters and local government areas in Osun compared to Ekiti, adding that INEC must take this into consideration in its arrangements