The Shell Petroleum Development Company of Nigeria (SPDC) said Nigeria lost 63.51 million barrels of crude oil to oil theft and other associated incidents, including shut down of facilities, in 2013.
The Managing Director of SPDC, Mutiu Sumonu, made this known in an interaction with newsmen on Wednesday in Lagos.
He said that the loss, which was at the rate of 174,000 barrels per day during the period, was incurred in its joint venture oil production with the Nigerian National Petroleum Corporation (NNPC).
NAN reports that the loss deprived Nigeria of N822.84 billion oil revenue during the period.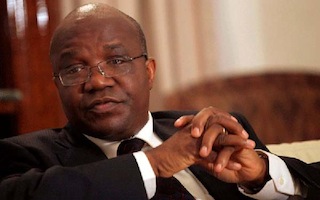 Sumonu, who is also the Chairman of Shell Companies in Nigeria said that an average of 32,000 barrels of oil were lost daily in SPDC's operations through third party activities during the period.
He said that the incidents of oil theft and other negative issues in the oil production process forced down the volume of the company's daily oil output to 693,000 barrels during the period.
He also stated that during the period, the company recorded 157 oil spills, up from 137 incidents recorded in 2012, adding that most of the cases resulted from acts of sabotage.
He regretted that the synergy between Shell and the Federal Government to evolve ways to effectively curb oil theft had not yielded much result.
Sumonu therefore advocated the inclusion of communities in the search for solution to oil theft, stressing that the government and oil companies alone would not win the war against the menace.
He stated that Shell was committed to paying its share of the 1billion dollars (about N164 billion) recommended by the United Nations Environment Programme for the development of the environment in Ogoni land.
He added that the company had carried out sensitisation drive on the dangers of oil spills in its areas of operations and stressed the need for the people of Ogoni to support the campaign.
"We don't want to wipe out Ogoni history; we want to be part of the restoration of Ogoni environment," he said.
He debunked media reports that the company had appropriated resources to support the ambition of some politicians in 2015 elections.