Stephen Oni/Ilorin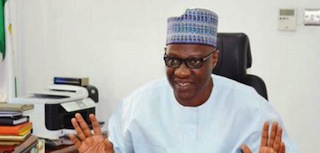 The Kwara State Government has put necessary machinery in motion to establish a Waste Recycling Plant in Ilorin, the state capital, that would provide jobs for 3,000 people.
According to the Chairman of the Kwara State Environmental Protection Agency, KWEPA, Oba Adefila Sunday, who is also the traditional ruler of Oreke Okegbo, the project would kick off before the end of the year.
He noted that the government had expended the sum of N30 million on the project aside the provision of two transformers and other logistics for the people of the host community to enhance smooth take off of the project.
0ba Sunday said the agency would recycle refuse dumped at Gbagede Refuse Dump Site and other sites across the state to produce fertilizer, tyres, plastic materials and heat for power generation, among others.
He explained that due to the influx of people from various parts of the country to Ilorin, refuse has increased from 12 to 350 tonnes.
"The increase in population in the state capital had led to the increase in refuse generated by the agency, which is becoming a great task for the agency."
Oba Sunday said KWEPA and the dumping site committee have informed government on the need to re-tidy and clean up the former dumping site at Ogundele along Ita-Amo, Madi area, Ilorin.