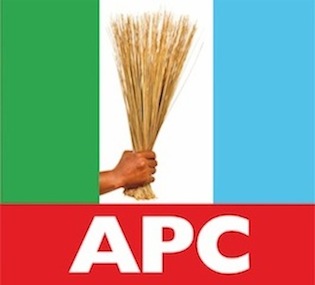 The National Youth Leader of All Progressives Party (APC), Alhaji Dasuki Jalo, has expressed the party's determination to establish a youth directorate to enhance youths' participation in party affairs.
Jalo said this in an interview with NAN on Sunday 29 June in Abuja.
He said that youths were expected to contribute to the fortunes of the party in the area of mobilisation and sensitisation of the electorate in the country.
"Already, we have plans and programmes for the youths because it is part of our agenda to have a kind of youth wing that can bring all the youths together.
"This will enable the party to channel all its programmes through them.
"There is a plan to have a directorate whereby the youth wing of APC will be structured in such a way that all our programmes for change will be affected."
He also said that his leadership would ensure the reorganisation of the youths for greater participation in the polity.
"I believe strongly that the future is for the youths and therefore youths have a critical role to play to make this country a better place.
"What we need to have is capable hands that can steer the sheep. In the past, youths wing don't seems to organise itself, they don't have a common goal and that must be a thing of the past in our own party.
"Let us take ANC of South Africa for example, they have a well structured youths wing for the party, and this is what I intend to do in APC," he said.
Jalo said that contrary to views held in some quarters, youths were not synonymous with thuggery.
On the controversy over his age, he said that he was not above the stipulated age bracket for the position of the youth leader as stipulated in the party's laws.
"I was born in 1971. Basically I am 43 this year. It is not something that contravenes the APC laws on age which was amended during the convention.
"The law stated that a youth should be between the age of 18 and 40 years but it did not say a youth leader should not be somebody above 40 years.
"So, basically there is no law that says somebody who coordinates the youths should be restricted to a certain age bracket," he said.