Ayorinde Oluokun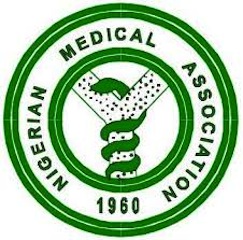 Citizens who depends on public hospitals for healthcare needs are in for another agonising wait as the Nigeria Medical Association, NMA, on Monday announced plans to embark on an indefinite strike, starting Tuesday 1 July.
Kayode Obembe, President NMA who announced this at a press conference in Abuja on Monday said the strike followed expiration of a two-week ultimatum the association gave the Federal Government to meet its 24-point demand.
The decision to embark on an indefinite strike Obembe said was taken by the association after an emergency delegates meeting held on 28 June.
"We have to take this action in order to save the health care delivery system from anarchy that is palpably imminent," Obembe said while calling on Nigerians to appeal to government to meet the association's 24 points demands contained in an open letter earlier addressed Senator Anyim Pius Anyim, the Secretary to the Government of the Federation.
The letter, entitled, "Minimum End Point for Restoration of Sustainable Sanity in Patient Care in Nigerian Hospitals", was jointly signed by Obembe, NMA Secretary-General, Adewumi Alayaki and all heads of its affiliate bodies.
The association had in the letter argued that the major issues include reserving the for the restriction of appointees to the position of chief medical director to only medical doctors, appointment of Surgeon General of the Federation, passage of National Health Bill and providing security for doctors.
"The position of Chief Medical Director/Medical Director must continue to be occupied by a medical doctor, as contained in the Act establishing tertiary hospitals. The position remains sacrosanct and untouchable," the NMA said.
It also canvassed for increase in duty, hazard and specialist allowances, as well as budget for residency training programme. It called for the reintegration of its members into the IPPIS platform among others.
The NMA demanded that all health workers should be able to attain the height of their career (grade level 17) without the nomenclature of "Director" in the hospital setting, arguing that in this way, the Teaching Hospital Act will not be violated.
"The NMA demands that grade level 12 (CONMESS 2) in the health sector must be skipped for medical doctors. Consequently, no medical/dental practitioner should be on that grade level anymore," the doctors insisted.
They also call for the immediate appointment of a "Surgeon-general of the federation" as promised by President Goodluck Jonathan.
In addition, the doctors demanded a minimum hazard allowance of N100, 000 per month for medical doctors, adding that the specialist allowance should be adjusted as contained in the 2009 collective bargaining agreement.
It also called for the establishment of a health trust fund to facilitate the upgrade of all hospitals in Nigeria.
NMA also demanded in the letter that all doctors on CONMESS 3 and above must be paid specialist allowance or its equivalent that is not less than 50 per cent higher than what is paid to other health workers.