Sanai Agunbiade, the lawmaker representing Ikorodu Constituency 1 at the Lagos State House of Assembly has become one whose contributions at the floor of the House are taken very seriously by his colleagues. The lawmaker who recently got honoured by the International Federation of Women Lawyers, spoke on his life of service. Excerpts
You were once a Students' Union President at LASU. How did it happen?
I started my primary school at Ikorodu Jamatu Islamiyah Primary School, Ikorodu, Lagos. I later attended Government Teachers College, Ikorodu under Alhaji Rasak Solaja Alagago as the principal. After that, I was posted to Local Government Primary School, Ikorodu, where I started teaching. I left there after two years to read Biology/Chemistry at the Lagos State College of Education, Oto/Ijanikin, where I had my first contact with politics.
That was where I was lured into politics to represent Biology\Chemistry Department at the Students Parliamentary Council. That actually shot me into activism as I was very formidable at the council. I graduated from the school; it was during our time that we had the 'Ali Must Go' saga and I worked with the likes of the President of our Students' Union, Olu Omoniyi, for the struggle.
I was the Welfare Director of the Students' Union and I was the first science student that was allowed to get that position in the school because of the practical nature of our study. I was earlier encouraged to be the Students' Union President, but I declined before I was persuaded to be the Welfare Director of the union. It was through our union activism that the first lecture theatre was built at Ijanikin.
I was a Biology/Chemistry Teacher at Ikorodu High School, and after sometime, somebody told me that I was not made for the teaching profession because I was always alone. I did my things alone, I mentored the students, I taught them on the need to be independent-minded and because of that I was seen as radicalising the students. The students were always around me. Then, I would sit under the tree alone because the roofs of the classrooms were always falling off, I only went to the class if I wanted to teach.
The situation was becoming unbearable for me and so I pursued law at the Lagos State University, Ojo. There, I also joined students' parliamentary council in my first year, I was also there in my second year and in my third year I contested for the position of the president of the Students' Union with one Arigbabuwo, and about three others. Later, they told me I didn't win the election, but unfortunately three weeks to the end of the tenure of the person that was presumably elected, cult members struck and a student was killed.
After that, they apprehended the Student Union President and he was taken to State Criminal Investigation Department in Panti. As time went by, no one was saying anything about it and I had this dream, where somebody told me that I could do something about it. So, I wrote an article entitled; Thinking About Bruno. I recollected how things happened in the article and I circulated it round the campus. Later, I wrote another article entitled; The Madness of Leadership. There, I wrote that as a student, you could be rusticated, you could fail and yet you venture into student unionism, and then I related it to some leaders, who mortgaged their future to serve the people.
Bruno was the President of the SUG, he was arrested and nobody was doing anything about it. I started the mobilisation and we protested and that was how we got him out of detention after six months. So, that shot me into limelight.
The regime that took over from Bruno could not do anything; the management rusticated them and suspended the union. Then, I led a struggle that caused the school to recall the rusticated leaders and lift the ban on unionism.
The regime was about to end and their must be another election; at that time I was in my fourth year as a law student and I wrote an article titled Academic Spiritualism. What I wrote there was that I have served the union and that I wanted to go into strict academic activities, but two weeks after, students and lecturers were on my neck that I should contest as the president, even the lecturers that were opposed to student unionism were encouraging me to contest. I now wrote another article titled Thy Will Be Done, telling the students that since it was their will that I should contest, then I would contest. For the first time in the history of LASU five students contested from five faculties, I won the election in all the faculties.
I won the election and the first programme I did was 'LASU Against Cultism,' and on that day, two cult members renounced their membership. I didn't fight them with anything, but before I became the president I had read a document called, Amanda. I know almost everything about all the cult groups and their activities.
During our time, we had so many confrontations with the authorities, but we never went outside the school except during the June 12, 1993 Presdiential Elections presumably won by the late Chief MKO Abiola. Most of our activities were confined to the four walls of the university. I had not less than 15 to 16 confrontations and we won all.
I graduated from the school and went to the Abuja Law School and I was elected as the President of the Lagos State indigenes in the school. We started the struggle for bursary and we were later given a bursary of N40,000 per student. I ventured into politics in 2003, where I tried to come into the Lagos State House of Assembly, but I was not lucky at the party primaries until Chief Kaoli Olusanya, who was the Commissioner for Agriculture, invited me to be his Special Adviser on Politics, then he wanted to go for governorship election. When he was out of office, I was out of office with him. I contested again in 2007 and was lucky.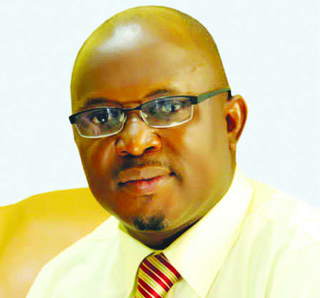 I want you to compare your days as a unionist with what obtains now?
In those days, you hardly have accidental unionists. You had unionists that had ideological foundations. In those days, for you to be a student union leader, you would be very articulate, you would understand philosophy, and you would have your role model and understand issues. But, these days, you would see student union leaders that would just be shouting and he would not be able to say anything in 10 minutes. In those days, when students took to the streets, they would articulate positions that would be so clear to everybody.
I remembered when the school wanted to increase tuition fee from N90 to N250, the school proposed and I said there was no justification for it. I met the students and they did not support and I asked what we should do. I said we should negotiate, they said no. What I did was to consult my predecessors such as Sina Ogunlana, who is a lawyer, Dele Farotimi and I told them what I wanted to do. We went to Somolu and printed our position papers, and on the following day, a Sunday, we got to the school and by Monday all our representatives were in all the 20 local governments in the state and by noon, the position paper was in all the local governments calling on all Lagosians to prevail on the military government.
The school did not yield and we started lecture boycott and when the military came to bust us, they met us on the campus, and we won that struggle on the campus. We did not break any louvre or go outside the university. These days, possibly because some of us who have left the university are not going back there, we leave the students with nobody to mentor them. Also, nowadays, some students go into unionism for different reasons. Now, you have several factions of the National Association of Nigerian Students (NANS) with different people sponsoring different groups. So, they have polarised students movements, and the interest of the students is not being protected. That is why it is now difficult for the Nigerian students to speak with one voice and move together because one factional NANS President would be saying this and another faction would be saying another thing. Those who knew me as the President and Commander-In-Chief of all Aluta Forces in LASU then knew that I acted in the interest of the students.
The school said that if we did not allow them to increase school fees, they would not allow us to collect student union dues; I said to hell with that. I ran my government without collecting any student union dues and the school did not increase fees. There are documents to be read, you are not a radical by wearing tattered clothes or keeping tattered hair.
The President of the country has announced a plan to build a Centenary City that would gulp N3billion, what is your view on this?
I would say that during the celebration of FESTAC in 1977, the government built a FESTAC Village, which is still here today. It is significant that Nigeria is 100 years old, and things that are significant and that would showcase it should be done. Building a Centenary City to commemorate the 100 years of Nigeria is not wrong ordinarily. Every government would want to put his/her administration on the map of history.
But there are some contending issues on ground, and looking at the cost of the project, the monumental achievements that could be done by the administration could have been that at the time we celebrated 100 years, we no longer had shortage of electricity. Our problems today, which has to be tackled, is electricity. The money can be used to revamp the energy sector of the country in so many ways. You have privatization, yet we don't have what we need. Most Nigerian graduates of universities and polytechnics do not have jobs.
Most of the companies that should have absorbed the graduates are now producing at half capacity, some are shutting down and others are relocating. No investor goes to any business just for the sake of it, but for profit, but when they are not breaking even, they fold up or relocate abroad. There is no vacancy to absorb those that are unemployed, yet people keep going to the university.
But, when you have constant electricity supply, there would be more job opportunities for the people, investors who now use generating sets as sources of regular power supply would be strengthened and economic activities would run in full length. When this happens, Nigeria's economy would run 24 hours and Nigerians would have the opportunity to run shift system, you can work in the morning, sleep in the afternoon and work in the night again. With light, the dark places of Nigeria would be lit, innovations would come in, peasants and artisans would have electricity to run their businesses and you would see less okada (motorcycle) on the road, you would get a lot of people off the streets and people would not have the time or energy for crime. Not that there won't be crime, but it would reduce.
Shall we be spending such money on a project that would be meant for those that are already comfortable, instead of the poor? We are going through a traumatic period such that we need to sit down and think of how to channel our resources into helping the downtrodden masses who are not finding things easy.
Would you say the just concluded election in Ekiti State is a template for how the whole thing would go for the opposition in 2015?
There is a big danger in seeing what happened in Ekiti as a free and fair election, though this is a personal opinion. Ekiti governorship election cannot be said to be 100 per cent credible. That people did not fight does not mean that they do not have cause to fight. The place was over-militarised such that even when people had opposing views, they could not express it.
Of course, military intimidation can only be used by those who control the source of the intimidation. I look at the result and I ask myself, where else have we seen that kind of result in Nigeria. The result looks well doctored, that APC did not win in any local government at all, and that there is no local government where the result of APC is close to that of the PDP leaves much to be desired.
I may not have enough evidence to say this, but I can infer that the election leaves much to be desired. I read that APC would challenge the result. The Election Petitions Tribunal provides that anybody who has any complaints about an election, should come there. That may not change the result, but I think it would make a statement that we have this proof, but we don't know what PDP has in its kitty as defence. But if it is credible, it is okay, but if it is not so credible, then it is too bad. I saw on the screen how the military moved about as if we were in a war situation.
Can you give us three reasons why you should come back here?
If anybody is contesting with me for Ikorodu Constituency 1, the person is welcome. Everybody has the right to contest in any election if he or she satisfies the conditions to run the elections. However, if I am to convince you to vote for me, the legislature is an institution where individuals would be considered based on their experiences. Those of us, who are there now are still struggling to get our grasp with the tenets of legislature because it is a growing institution in Nigeria.
Thank God for the leadership of the Assembly in conjunction with the Lagos State Government as we have been exposed to much training. I have been exposed to more training than I had in my first term in the Assembly. I have acquired more training, which I will showcase to my people if I have the opportunity of coming back. Asking a man, who has acquired much training to go home is a waste of resources to the institution that trained the person. If a state gives you scholarship to study, you would have to work for them for some years.
The problem with Nigeria is that people see legislature as a place, where people go and they don't have anything to do there. They feel if you have been there once, another person should go there; whereas the more years you spend in the legislature, the better for the institution, for the state, for your constituency and for the Nigerian politics as a whole. I have spent two terms here and there is no limitation to the number of times I can come here and I have not disappointed my constituents in their interests and agitations. Why would you divorce your wife, who has served your interests? So my track record should be something to be considered.
Delegates at the National Conference are coming out with some controversial positions. Do you think the report would see the light of day?
You want to go to the market, when you come back, you want to cook the ingredients. What do you want to cook? When you buy these things, how do you want to cook it? All these should be considered. Nobody can say clearly how the resolutions of the confab can translate into law in the National Assembly. There is procedure for the amendment of the constitution in the National Assembly. The National Confab is coming with policies, and we are in the middle of the ocean. I pray that by the time we come out of the ocean, we would not be taken into the sea. Let us hope that all the efforts we have used to swim half of the ocean would not be a waste. Nigeria should be wished a very nice luck because good luck has been discovered not to be nice luck sometimes.