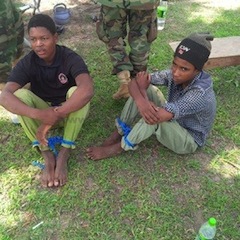 Nigerian troops have chased and taken over Balmo forest in a military operation that lasted throughout the weekend. Prior the operation, Balmo forest stretching from Bauchi through Jigawa states with links to the fringes of Sambisa forest was used by terrorists as base and hideout for launching attacks.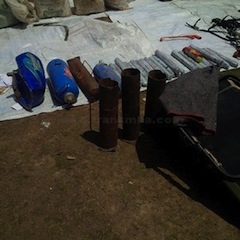 Terrorists and armed gangs operating in the forests were completely rooted out while some were captured during the operation including two foreigners who are suspected to be mercenaries. Also recovered were weapons and equipment including power generating sets, communication equipment, vehicles, motorcycles, foodstuff and kitchen utensils.
Elsewhere, over 44 terrorists have died in Kerenoa and adjoining communities, following an encounter with troops who repelled their attack on the communities. Armed with IEDs and other high caliber weapons, a large number of terrorists had carried out a predawn attack on the communities but met with stiff resistance of the troops. During the operation, several of them were captured as well as weapons and ammunitions of various calibre.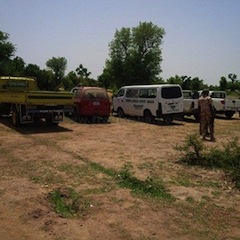 Meanwhile, troops on routine patrol around Banki and Miyanti in Borno State during the weekend fought through an ambush laid by terrorists resulting in casualties on both sides. Altogether, a total of 6 soldiers were lost in the various encounters with terrorists during the weekend while those wounded are receiving treatment.