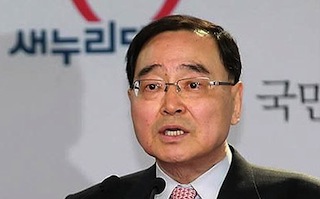 South Korea on Thursday condemned a series of missile launches by nuclear-armed North Korea as a "serious provocation" that threatened stability on the peninsula.
The South's defence ministry expressed particular concern over the launch Wednesday of two short-range ballistic missiles from a front-line base near the western section of the heavily guarded border.
"We see the recent series of North Korean missile launches as a serious provocation toward South Korea and the international community as it endangers stability on the Korean peninsula and violates UN resolutions," ministry spokesman Kim Min-Seok said.
UN resolutions bar the North from conducting any ballistic missile tests.
Wednesday's test was "unusual", the spokesman said, because the missiles were fired from a sensitive location close to the demilitarized zone (DMZ) which has bisected the peninsula since the 1950-53 Korean war ended in a fragile armistice.
"It appeared to be aimed at delivering a message… that South Korea could be the target of surprise attacks by North Korean ballistic missiles anytime and from any place," Kim said.
The test was personally monitored by North Korean leader Kim Jong-Un, who was quoted by the official KCNA news agency as urging all missile units to maintain heightened combat readiness.
Wednesday's launch was the fourth in less than two weeks.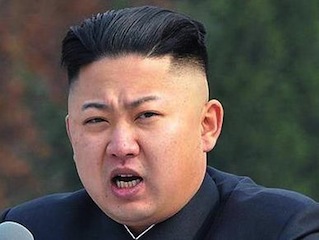 Previous tests had preceded Chinese President Xi Jinping's state visit to South Korea, and were seen by some analysts as a show of pique at his decision to visit Seoul before Pyongyang.
China is North Korea's sole major ally, but while Xi has met four times with South Korean President Park Geun-Hye he has yet to sit down with North Korean leader Kim Jong-Un.
As Xi arrived in Seoul on July 3, Pyongyang announced its intention to continue the tests, despite protests from Seoul and Tokyo.
One of the previous launches was hailed by the North's state media as that of a new "cutting-edge" guided missile marking a "breakthrough" in the country's military capabilities.
North Korea is not known to have a tactical guided missile capability, but analysis of a recent propaganda film suggested it may have acquired a variant of a Russian cruise missile, the KH-35.
In between the launches, the North has extended a number of apparent olive branches to the South, including a proposal for both sides to halt all provocative military activity.
Seoul dismissed the offers as "nonsensical" in the light of Pyongyang's nuclear weapons programme.