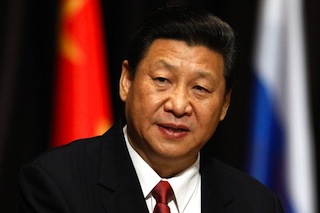 The Consul-General of the Chinese Consulate in Lagos, Liu Kan, on Monday said that there were presently more than 65,000 Chinese nationals living and working in Nigeria.
Liu told NAN in Lagos that the increasing number was an indication of the growing interest of Chinese investors and citizens in Nigeria.
"Today, more than 65,000 Chinese citizens live and work in different parts of Nigeria.
"Presently, hundreds of Chinese State-owned and Private enterprises are investing and creating employment opportunities for Nigerians.
"This is a solid evidence that the strategic partnership between China and Nigeria is deepening more and more by the day," he said.
The consul-general also said that there was a growing cooperation between both countries in the areas of politics, economy, infrastructure, agriculture, communication, education and cultural exchanges.
Liu said that the visit of the Chinese Premier Li Keqiang to Nigeria in May, this year, had consolidated relations between the two countries.
The envoy said that the Premier's visit had afforded both countries the opportunity to further strengthen relations in their areas of cooperation.
"The Premier's visit has today injected fresh energy in the bilateral relations between our two nations.
"We hope to witness a better future in the growing relations and cooperation between our two nations," he added.

Load more