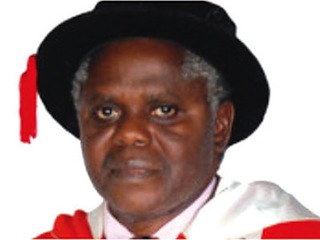 The Redeemed Christian Church of God (RCCG), has appealed to medical doctors in public hospitals to consider lives lost daily and return to work from their strike while negotiations continue.
Tunde Abdullahi, Pastor-In-Charge, RCCG, Delta Province 3, made the appeal at a news conference in Asaba on Friday.
He called on the Federal Government to sit together with the aggrieved doctors to resolve the issues in dispute. He said that the church was committed and fervently praying for Nigeria especially at this trying period and urged politicians to turn to God for help.
"Nigeria is an outstanding country with good deposits of natural resources and I am sure that it will soon become the destination for people all over the world.
"I pray that God will touch the hearts of our leaders to do what He wants them to do," he said.
On the activities of the church, Abdullahi said it would inaugurate N120 million edifice and school complex in Asaba on Thursday, July 23.
Abdullahi explained that the structure came as a child of circumstance to address accommodation shortfall in the province. The pastor said the funds expended on the projects were sourced from members and that the church was not indebted to anyone.
He added that the two storey building has multi-purpose halls, conference centres, maternity ward, children and youth church, offices and guest rooms. In addition to the inauguration, Abdullahi said the RCCG Secondary School in Asaba had also been upgraded.
Abdullahi said the church; maternity and school would give quality services to the general public at token fees.
"We will make the maternity to offer first class services to members and non-members for token fees in order to give back to the community as part of our social responsibility," Abdullahi said.
Folu, wife of Pastor Enoch Adeboye, General Overseer of the church, is expected to perform the inauguration.

Load more