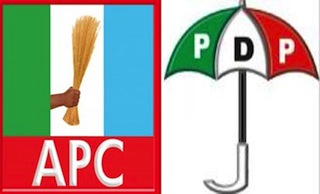 Forty-eight hours to the Osun governorship election, political parties are intensifying the use of radio, television, social media and posters to woo the electorate in their effort to outdo each other.
NAN reports that parties in the election are working hard to reach out to the electorate in a last lap effort in their campaigns.
According to the Independent National Electoral Commission (INEC) schedule, all electioneering campaigns must end on 7 August.
Section 99 (1) of the 2010 Electoral Act (as amended) "prohibits advertisements or broadcasts of campaigns 24 hours prior to the day of election".
NAN reports that political parties had increased the frequency of their campaign advert slots on radio stations across the state.
Soji Fadehan, Director-General, Osun State Broadcasting Corporation, told NAN that the media outfit would operate within the ambit of the law and end all politically-related advertorials by the end of Thursday.
Fadehan said it allowed all political parties equal access to its services "once approved rates are paid".
A chieftain of the All Progressives Congress (APC), Mr Kamil Oyedele, said: "Since today is the last day, all materials we have produced must be broadcast."
"It is the last opportunity to reach out to our supporters through the mass media," he said.
A member of the Peoples Democratic Party (PDP), Akeem Adewolu, said that private radio stations came to the rescue of opposition parties during the campaigns.
A Labour Party spokesman, Kayode Oladeji, said the party would respect the provisions of the Electoral Act.
NAN reports that apart from the use of electronic media, public address systems were also mounted at strategic locations in the city and on vehicles to relay campaign messages by the parties.