Kuddus Kolawole, Lagos State Coordinator of the Fashion Designers Association of Nigeria (FADAN), says the nation's fashion industry is worth about 10 billion dollars (About N1.55 trillion) and should attract investors "because it is juicy".
Speaking with NAN in Lagos on Friday, he said Nigeria's fashion industry was striving hard to grow because of challenges such as erratic power supply and other overhead costs.
"Our population in Nigeria, I must say, is one of the advantages we have in the fashion industry because it provides the platform for our works.
"I can boldly say that Nigeria's fashion industry is worth over 10 billion dollars, but we are yet to tap into all the potential because of the cost of production which is aggravated by poor power supply.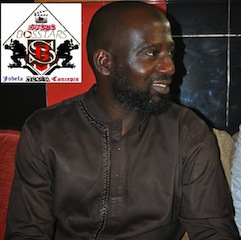 "For me as a designer, for instance, I spend up to N150, 000 to fuel my generator in a month and most of my colleagues who own bigger companies spend even more.
"In six years of doing business, I am about to buy my fourth generating set, coupled with costs of advertising photo shoots and other items.
"The fashion industry is so lucrative, in spite of the crippled state of the textile companies which was once the second major employer of labour."
Kolawole said that the association planned to have a production hub and a retail store with a cluster of about 700 tailors and designers.
According to him, the production hub is necessary to boost the competitiveness of Nigerian designers, and also stem the high production cost.
He said that the association needed the support of the government for the establishment of the production hub estimated to cost N100 million.
"The production hub will serve as a meeting place for all stakeholders in the fashion industry and all finished items will be displayed in the retail store for customers to buy.
"The government can support us by providing funds, landed asset or tailoring equipment for the success of the hub.
"We hope that the condition of electricity supply will get better soon; but for now, it is the bane of manufacturing in Nigeria, and it has limited the potential for growth and development," he said.
NAN reports that the Textile, Garment and Footwear sub-sector currently accounts for 0.47 per cent (N380 billion) of Nigeria's rebased Gross Domestic Product (GDP).

Load more