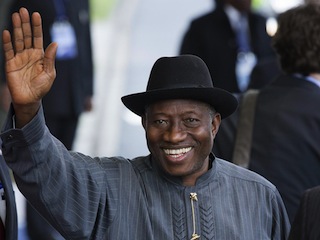 The Peoples Democratic Party (PDP) on Sunday described the Osun governorship election as "a clear testimony of President Goodluck Jonathan's unparalleled commitment to peaceful elections in Nigeria".
This was contained in a statement signed by the PDP National Publicity Secretary, Olisa Metu, issued to newsmen in Abuja.
The statement said that the president created the conducive environment for Osun people to freely and peacefully exercise their franchise without rancour or blood-letting.
It also commended security agencies for keeping the peace throughout the period of voting in spite of "provocations by desperate politicians", saying it was a display of professionalism.
"We call on the opposition to learn from the election and desist from actions and utterances that overheat the system and create room for violence.
"The lesson from this election is that the opposition party should stop crying wolf where there is none.
"They must desist from actions and statements that cause confusion and create unnecessary tension, capable of igniting violence and blood-letting in elections."
The statement called on all PDP members and supporters to remain calm. The party also commended the people of Osun for adhering to set rules and conducting themselves in an orderly manner during the election.