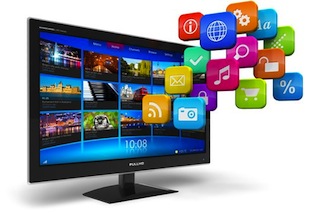 Bauchi State Government has set up a committee of experts in the broadcast industry to ensure a smooth migration of the state-owned television station, from analog to digital broadcasting.
Alhaji Salihi Barau, Commissioner of Religious Affairs, who is also overseeing the Ministry of Information, told NAN in Bauchi on Tuesday that government was committed to ensuring that Bauchi State Television (BATV) met the digitization deadline of 2015.
"Bauchi state has been participating fully in the meetings of the National Council on Information in readiness to key into the process of digital broadcast, come 2015.
"Already, a seven-man committee of experts in the broadcast industry is in place to actualize this dream.
"The committee was also mandated to set up sub-committees on enlightenment campaign, to sensitize the general public towards ensuring that the process moves without a hitch.
"We are equally receiving submissions from various stakeholders and mapping out strategies for a smooth take off," he said.
The commissioner added that the station's transformers had been updated and state-of-the-art facilities already on ground for smooth migration.
He further said that the station's General Manager and some of his staff would attend a workshop in Italy, preparatory to the digitization process, adding that some studio managers had already been trained.
He also said that that series of in-house training of the staff, were organized to ensure that the project commenced without any hitch.
"What we need now is to upgrade our equipment and also update our studio for content provision because content is key in the broadcasting industry and it is only digitization that will ensure quality content provision," Barau said.
NAN reports that the world broadcasting system has been changing from the analogue to digital system of broadcasting, which started in the United Kingdom in 2011.
The Nigeria Government had set January 1, 2015 as deadline for digitization of the country's broadcast industry, to join the rest of the world in migrating from analogue to digital mode of broadcasting.
After the deadline, analogue television receivers will no longer receive signals as the broadcasting stations would be transmitting via digital interface.