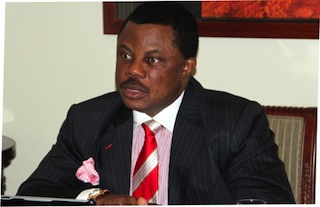 Governor Willie Obiano of Anambra says 241 suspected criminals, including 70 kidnappers, have been arrested in the state in the last 130 days.
Obiano told newsmen on Wednesday shortly after he paid a courtesy visit to the acting Inspector-General of Police, Mr Suleiman Abba, at the Force Headquarters in Abuja.
He said that the 60 patrol vehicles and other equipment he donated to the police had helped the force in tracking and arresting suspected criminals in the state.
"The police are doing a great work in Anambra; we have recorded success in arresting all kinds of criminals through a Joint Task Force that was set up," he said.
The governor attributed the success recorded in the state so far in terms of security to the quick response of the police to distress and emergency calls.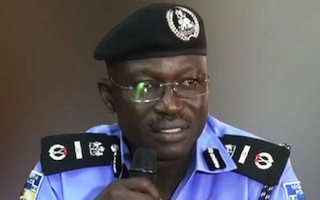 He promised to build houses in each of the 21 local government areas of the state to provide temporary accommodation for Divisional Police Officers (DPOs) deployed to such areas.
Obiano said he was giving priority to security, saying that without security investors would not come to the state.
He congratulated the acting inspector-general on his appointment and assured him that the state would continue to support the force in its effort to provide security in Anambra.
Responding, Abba commended the governor and described him as a "true friend" of the force.
"Policing is about preventing crime, and the second important thing is the response time, try to prevent, where it is unpreventable and crime takes place, you should be able to respond on time.
"Our desire is to have at least in every police command the response time of a maximum of five minutes.
"I am happy that government at the federal, state and local levels are making commitment in this regard," he said.