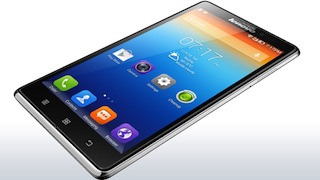 Lenovo on Thursday posted a 23 percent jump in quarterly net profit, beating market estimates as the Chinese technology giant logged strong sales of personal computers and smartphones.
The world's biggest maker of PCs said net profit for the three months ended June 30 climbed to $214 million from 174 million in the same period last year.
Revenue for the quarter was up 18 per cent at $10.39 billion, the company said in a filing to the Hong Kong stock exchange.
Lenovo said it achieved "strong results with record performance across all lines of business", adding that worldwide smartphone shipments grew about 39 per cent year-on-year.
In a bid to diversify its business beyond PCs, Lenovo earlier this year announced a $2.91 billion deal to purchase Motorola from Google and another $2.3 billion deal to buy IBM's low-end server business.
The company said it was working with authorities to close both deals and is "well prepared for the coming integration".
"The group believes the acquisition of such an iconic brand (Motorola), innovative product portfolio and incredibly talented global team will immediately make Lenovo a truly global smartphone player in the fast-growing mobile space," the company said in the filing.
Analysts say the solid results, which surpassed market expectations, have boosted investor confidence.
"Strong earnings give investors more confidence about Lenovo's ability to manage the acquisitions," Alberto Moel, an analyst from Sanford C. Bernstein, told Dow Jones Newswires.
Shares in the company were up 0.53 per cent at HK$11.48 by the afternoon, while the benchmark Hang Seng Index was flat.