Sulaimon Mojeed-Sanni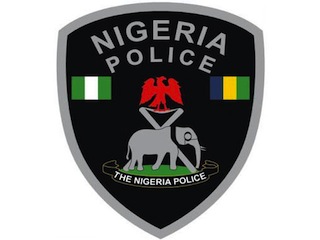 Policemen from Ishashi Police Station have reportedly gunned down three commercial motorcycle operators also known as Okada riders.
According to an eye witness, the riders were shot dead at about 8:15 a.m. today at Iyana School bus stop, along LASU-Iba express road, Close to Iba Local Council Development Area, Lagos, southwest Nigeria.
Sources said the victims, one of them called Laide, were shot dead when they and their colleagues resisted the seizure of their motorcycles by the police.
They claimed that the police come there routinely to extort money from them. "The policemen from Ishashi started shooting sporadically in the air and in the process shot three riders dead and seriously injured three other riders who are being treated at El-Shadai hospital in the area," an eyewitness said.
The bodies of the dead Okada riders have been taken to Isashi police station. A resident around the area said the killing led to the motorcycle riders blocking the road and burning tyres on it.
As at the time of this report, movement around the area has been stalled, resulting in heavy traffic jam on both sides of the road.
Lagos State House of Assembly had earlier this week decried the activities of the police, especially as regards the seizure of motorcycles in Lagos State indiscriminately in the guise of enforcing the Lagos State Traffic Law enacted in 2012.
The law, which is about to be reviewed, restricts commercial motorcycle operators from plying 475 major roads.