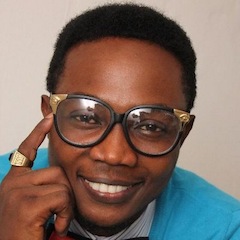 Cheekuh, a seasoned R&B crooner and 2-Digits Records act, has released another hit single entitled Loke Loke.
The new song, which preaches patience and highlights the story of a lady who left her boyfriend because she couldn't comprehend the guy's action, is a feel good sound.
Cheekuh, born Gimba Cheekuh Galadima is a native of Bida in Niger State, Nigeria and a graduate of Petrochemical Engineering from the University of Jos.
2 Digits Records is Nigeria's first digital record label. Other artistes on the label are ND Dancin (Daniel Nathaniel) and Dee Dread (Dare Adewunmi).
It is a brain-child of Adedokun Abiola.