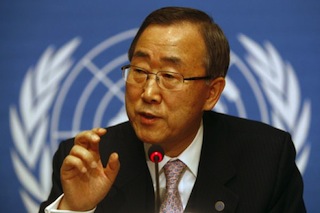 United Nations humanitarian chief Valerie Amos said Sunday on a visit to Iran that it will take months to repair damage to the UN's infrastructure caused by the Israeli bombardment of Gaza.
"Damage to hospitals, schools and UNRWA shelters where people displaced sought refuge will take months to rebuild," she said, referring to the United Nations agency for Palestinian refugees.
Amos was speaking to reporters at the start of a two-day visit for talks with Iranian officials on the humanitarian crises wreaked by conflicts in the Gaza Strip, Syria and Iraq.
"The UN response continues including deliveries of food, water and households goods. Medicines and fuel are being delivered to hospitals," she said.
A total of 97 UNRWA installations, including health and food distribution centres as well as schools, have been damaged in the war since July 8 between Israel and the Hamas movement which controls the Gaza Strip.
The conflict, in which an Egyptian-mediated ceasefire has taken effect, has killed almost 2,000 Palestinians, mostly civilians, and 67 on the Israeli side, almost all soldiers.
Amos noted the United Nations had made "strong statements" about "the violation of international humanitarian laws and human rights laws by all parties in Gaza".
Turning to Syria, she said that 11 million people were in need of humanitarian aid, including 241,000 living in areas under siege.
"Insecurity, fragmentation of armed groups and administrative obstacles imposed by the government hamper the delivery of humanitarian assistance," she said.
Amos welcomed the role played by Iran, a key ally of the Syrian government, and other countries with influence on the warring parties to gain access to conflict zones.
"This remains a work in progress because we still have substantial numbers of people that we are unable to reach," she said.