Okafor Ofiebor/Port Harcourt
The People of Ogoni ethnic group in the United States of America are set to meet, to discuss their future in the present-day Rivers State and Nigeria in general.
The conference organised under the auspices of the Movement for the Survival of Ogoni People (MOSOP) in the United States, is slated for 22-24 August, 2014 in Atlanta, Georgia.
In statement made available to P.M.NEWS and signed by Michael Akoka, Secretary-General, MOSOP in USA, the group said the three-day conference would discuss the 2015 governorship project, clamour for creation of Bori State, non-implementation of the United Nations Environment Programme (UNEP) report on Ogoni land and security.
The group also expressed worry over the political marginalisation of the people of Ogoni.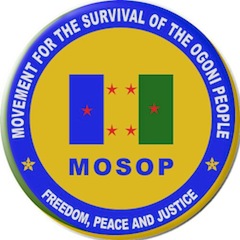 "Since the creation of Rivers State in 1967, Ogoni has not produced a Governor, Deputy Governor, Speaker of the House of Assembly or Chief Judge. These are the most influential positions in any state. This, again, speaks to the political marginalization of the Ogoni people. Our leaders should and, must not die in vain. Let's all seize the moment to collectively and respectfully demand what is right," the statement read.
The conference which is expected to attract Ogonis from home and the Diaspora would provide an avenue for the people to fashion out realistic and sustainable plan of action in their quest for a virile Ogoniland and Rivers state.