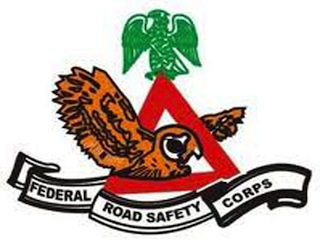 Luka Ikpi, Oyo State Sector Commander of the Federal Road Safety Commission(FRSC), said that the commission arrested 1,950 offenders in the state in the month of July for various traffic offenses.
Ikpi who spoke to NAN on Tuesday in Ibadan, said motorcyclist riders without helmet were the highest offenders.
He said that the commission would not relent in its efforts at apprehending traffic offenders.
"During the passing month (July), we arrested 1,950 traffic offenders. 794 motorcyclists were arrested for riding without helmets.
"A total of 396 people were arrested for driving without the use of seat belt. The sector commander also said that 29 people died from the 21 road accidents in the state," he said.
He gave the breakdown of the victims of auto crash as "86 persons made up of 58 men, 20 women and seven children also sustained different degrees of injury," Ikpi said.
He advised motorists to be mindful of the way and manner they drive so that to avoid road accidents.
"Road traffic accidents can be avoided if motorists drive according to the rules and regulations governing driving," he said.
The sector commander also called on the people in the state to partner with FRSC so that road accidents could be reduced.
"The FRSC has said that before the end of this year, road traffic crises should be reduced by 25 per cent, and death as a result of crashes to be reduced by 15 per cent.
"So, we want every individual to partner with us so that we can reduce the problems of road accidents in Oyo State"