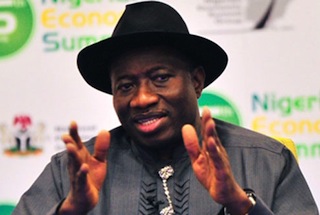 The Federal Government is committed to improving the welfare of military personnel, the Presidential Committee on Barracks Rehabilitation has said.
The Chairman of the committee, Mrs Binta Muazu, said this in Ibadan on Wednesday while inspecting some buildings rehabilitated by the committee at the Letmauck Cantonment, Mokola.
"We are here to see if the buildings have been rehabilitated to our satisfaction so that we can take them over and pay the contractor.
"This is part of Mr President's agenda to ensure that the living apartments of members of the armed forces are well taken care of.
"The transformation agenda of Mr President has been extended to the military because, for him, members of the armed forces deserve befitting accommodation that meet global standards," she said.
She said that the committee was also involved in other rehabilitation projects in barracks across seven states in the country.
The barracks, she said, included those in Jaji, Kaduna, Ikeja, Port Harcourt, Abuja and Calabar.
She further said that the Federal Government was rehabilitating schools in barracks nation wide under the aegis of the MDGs initiative.
The Commander, 42 Division, Engineers Brigade, Brigadier General Austin Anyalechi, who received the committee in his office, commended the president for boosting the welfare of military personnel.
Anyalechi, who described as deplorable the accommodation facilities available in many barracks, expressed optimism that the committee would help redress this.
"This gesture through the Presidential Committee on Barracks Rehabilitation is laudable because it is one way to solve this problem concerning the welfare of our personnel," he said.
He, however, urged government to put in place more initiatives to improve the living condition of military personnel.