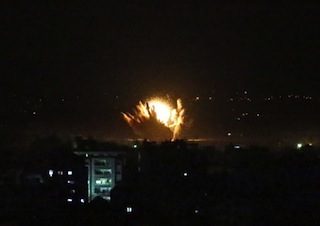 Israeli warplanes assassinated three top Hamas commanders in southern Gaza on Thursday, inflicting a heavy blow on the movement's armed wing after failing to kill its top military chief.
As the six-week war between Israel and Hamas raged on leaving truce talks in tatters, a pre-dawn air strike killed three members of the Islamist movement's armed wing, the Ezzedine al-Qassam Brigades.
The Brigades said they were "senior commanders", identifying them as Mohammed Abu Shamala, Raed al-Atar and Mohammed Barhum, and vowed to make Israel pay.
"The assassination… is a big Israeli crime, which will not succeed in breaking our will or weakening our resistance," spokesman Sami Abu Zuhri said.
Israel's Shin Bet internal security agency said Atar and Shamala were among the top five most-wanted Hamas militants.
Defence Minister Moshe Yaalon hailed their deaths as "a big operational and intelligence achievement", and warned that Israel would not hesitate to track down the rest of the group's leaders.
"Hamas leaders should know that we will neither rest nor be silent until we get our hands on them," he said in a statement.
A series of missiles blasted the four-storey building in Rafah to smithereens and left a huge crater.
Rescue workers picked through the rubble and an earth mover tried to clear some of the heavier debris, an AFP correspondent said.
Four surrounding buildings were damaged in the strike, with their doors and windows blown out and some outer walls destroyed.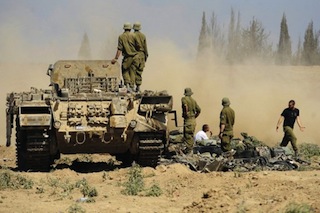 Witnesses said nine missiles were fired at the building.
The deadly strikes came 36 hours after Israel tried and failed to assassinate Brigades chief Mohammed Deif, who has topped its most wanted list for more than a decade.