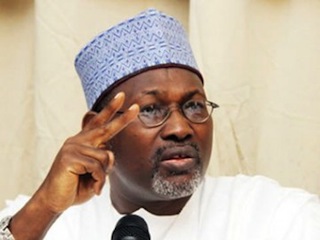 Some residents of Anambra on Saturday urged the Independent National electoral Commission (INEC) to extend the Permanent Voter Cards (PVC) distribution in the state.
The PVC distribution and Continuous voter registration commenced on 15 August and is expected to end on Sunday, 24 August.
Some of the residents, who spoke to NAN in Awka, decried the inefficient machines used in the exercise.
The Chairman of the Campaign for Democracy, South-East zone, Uzor Uzor, said the distribution should be extended by one week, so that more people could be captured.
Uzor noted that heavily populated areas like Onitsha and Nnewi had not been well covered because voters who want to obtain their cards complained of breakdown of machine.
"It is going well but at a very slow speed, people do not have adequate knowledge of the exercise because most of them are not aware," Uzor said.
Also, Chief Godson Ezenagu, a politician, said with the way the exercise had gone, only about 35 per cent of potential voters would be captured if INEC ends the distribution on Sunday.
Ezenagu urged INEC to extend the closing date, deploy more machines and create more awareness if it hoped to record a significant success in the exercise.
"I will say the process is very slow, INEC should buckle up, with the pace at which they are going I am not sure they will cover up to 35 percent of the potential voters.
"If their intention is to cover all eligible voters, they should extend the days, bring more machines and better trained personnel.
"INEC should also ensure that every community receives not less than four machines because one machine for a ward is grossly inadequate," Ezenagu said.
Other people that spoke with NAN advised INEC to extend the date of the exercise and give it more publicity, so that eligible voters could be captured.
According to them, in 2015 election, there may be more voter apathy because if they end up capturing this low number, only 50 per cent of this population will come out to vote.