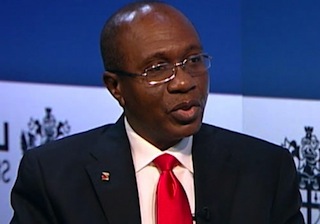 Mr Muktar Alkali, the Provost of Mohamet Lawan College of Agriculture, Maiduguri, has urged the Federal Government to reduce the interest rate on loan beneficiaries of the N220 billion Micro, Small and Medium Enterprise (MSME) fund.
Alkali said in an interview with NAN in Abuja on Friday that it would be good if Central bank of Nigeria (CBN) reduced the interest rate on loans from the fund from nine per cent to five per cent.
"We have been told already that the maximum loan interest is a single digit of nine per cent.
"I want to urge the CBN to come down a little to five per cent and that the duration of the payment be extended to give business owners some time to invest in their businesses.
"This is because there are lots of challenges that come with doing business, especially when you are new to that particular business.
"And in most cases, these people are youths and graduates who have left the universities for a long time and want to venture into an enterprise," he said.
Alkali said it was important for the government to create more job opportunities for the youth as it would go a long way to reduce the issues of poverty and insecurity in the country.
He further said that it was not enough to create these jobs but to ensure that wages and salaries paid for the jobs were tangible to sustain the workers.
"If you want more productivity, then pay well, it is not the mere creation of job but you have to create the jobs and also pay them well," Alkali said.
Alkali said in the absence of sufficient jobs, every Nigerian venturing into their own enterprises should be given maximum encouragement by the government and other individuals.
"In America, Japan, Indonesia, Malaysia and other developed and even developing countries of the world, the MSMEs are the ones that create jobs and are moving their economies forward.
"Nigeria cannot and should never be an exception; the initiative of the government is highly impressive and as such all stakeholders should support it," he said