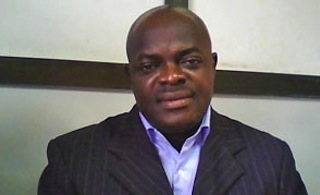 Nigeria on Wednesday dismissed claims by Congo to relocate the two countries' Africa Cup of Nations qualifier because of Ebola fears and vowed that the match will go ahead as planned.
The reigning African champions are set to take on Congo on September 6 in the southeast Nigerian city of Calabar.
The visitors, replacements for Rwanda who have been banned from the competition for fielding an ineligible player, reportedly want the tie moved because of the deadly virus.
But Nigeria Football Federation (NFF) spokesman Ademola Olajire said the Confederation of African Football (CAF) has not told them directly of Congo's concerns.
"The game will be played as planned on September 6 as we have not been informed by CAF of any protest by Congo," he said.
"Nigeria has already won the battle against Ebola and so any visiting team has any reason to stay away from the country. Therefore there are no changes in the date and venue for this match."
There have been five deaths from Ebola in Nigeria out of 13 confirmed cases. All of the patients have been in Lagos, 560 kilometres (350 miles) from Calabar.
Nigeria's health ministry said on Tuesday that only one patient remained in isolation at a special facility in Lagos and that seven patients had been discharged.
A number of Africa Cup of Nations qualifiers have been rescheduled to neutral venues because of the Ebola outbreak, which has killed more than 1,400 people in West Africa since the start of the year.
The worst affected countries have been Liberia and Sierra Leone.
Congo's neighbours the Democratic Republic of Congo this week confirmed its first two cases of Ebola but claimed they were unrelated to the epidemic raging in West Africa.
Earlier this month, Lesotho refused to play final qualifier in Nigeria for the 2015 African Youth Championship after they also complained about Ebola. CAF disqualified them from the competition.