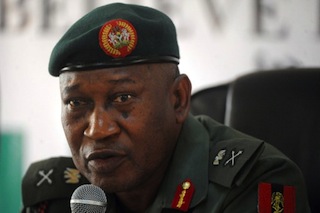 Nigeria's military on Friday said that increasing Boko Haram attacks were a challenge to the country's sovereignty but rejected claims it was in denial about the seriousness of the threat.
"It is not only the pride and reputation of the military that is at stake but that of the entire nation," said defence spokesman Chris Olukolade, calling for support for the armed forces.
"All steps are being taken to ensure the success of the counter-insurgency operations, especially at this crucial time when our sovereignty is being challenged," he added.
Olukolade's comments come a day after the United States said it was concerned by the upsurge in violence and the Islamists' recent territorial gains in Nigeria's far northeast.
The deteriorating security situation threatened Nigeria's future and was a "sober reality check", US Assistant Secretary of State Linda Thomas-Greenfield said.
She added: "The reputation of Nigeria's military is at stake… We are past time for denial and pride."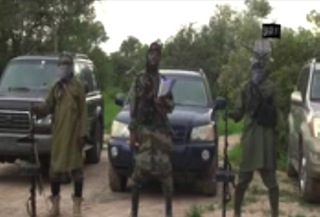 Analysts also warned this week that the government was on the brink of losing control in the northeast, after Boko Haram reportedly seized Bama, near the Borno state capital, Maiduguri.
Nigeria's military high command have repeatedly denied that the insurgents have taken over towns and that hundreds of soldiers deserted their posts.
It has also dismissed as "empty" claims from Boko Haram's leader, Abubakar Shekau, that the captured town of Gwoza, also in Borno, was now part of an Islamic caliphate.
In recent months there have been numerous reports that soldiers have refused to deploy to counter-attack Boko Haram. Troops have complained in particular that the insurgents are better armed.
Olukolade said military top brass were aware of the concern at home and abroad over the situation but added: "Everything will be done to reverse the situation and defeat the rampaging terrorists."
The military was "more than ever determined and committed to the defence of the sovereignty and territorial integrity of Nigeria" and was "willing and ready to perform its duties with utmost diligence", he said.