By Ayorinde Oluokun/Abuja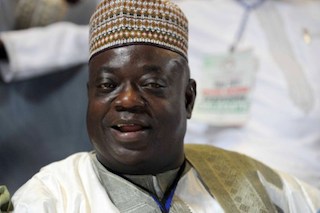 Governor Babangida Aliyu of Niger state has denied endorsing his Jigawa state counterpart, Governor Sule Lamido for the 2015 presidential ticket of Nigeria's ruling Peoples Democratic candidate, PDP.
Some newspapers had reported on Sunday that the Niger State governor endorsed his Jigawa state counterpart for a "higher office" during a visit to Dutse on Saturday. But the Governor who expressed dismay over the report said he was quoted out of context.
In a statement by his Chief Press Secretary Israel Ebije, the Niger State governor said since the PDP has a sitting President, it is not his constitutional duty to anoint anybody as the party's presidential candidate.
"I did not opt for him. I only wished Governor Lamido well in whatever endeavour of his choice after the completion of his governorship tenure.
"I did not say what some papers allegedly published and it is not for me to tell anybody to vie for political office. After all we have a President. Unless there is any reason to which there is none presently. What I told him was to prepare for greater responsibilities.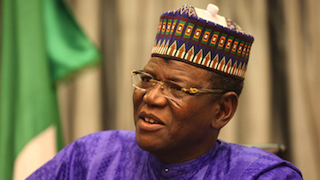 "We have a party with a structure and a process in place for anybody who wants to go for any position. I respect the wishes and opinion of the governor on whatever he wishes to do next but I'm not asking him to go for President".
Aliyu said since he and Lamido refused to leave the PDP, some members of the party have been working hard to push them out by trying to explore unfounded insinuations such as the statement credited to him.
According to the Governor "those who are professional blackmailers are already connecting cables of lies to ignite tension between us and the party at the national level.
"My resolve to remain in PDP and my decision to be continually useful to the party is a matter of principle. It is unfortunate that since our refusal to leave PDP, some people have been trying to malign us in any way possible.
"We have resolved to remain in the PDP and that is regardless of our position on some issues which we have resolved already.
"I am therefore, strongly of the opinion that the party is stabilising and as a party in need of good hands, I have pledged to ensure PDP is strong and ready with all the political goodwill to win elections in 2015," said Aliyu.