Abiodun Onafuye/ Ijebu Ode
Supporters of the Labour Party gathered in Ijebu-Ode, Ogun state for another rally, Sunday, with their leader, former governor Gbenga Daniel continuing his attacks on Governor Ibikunle Amosun.
However, it was not only Daniel's usual tirades against Amosun that stole the headlines. Mid way in the campaign, the political leader also succumbed to the demands of nature by snatching some sleep, at boring moments of the rally, perhaps.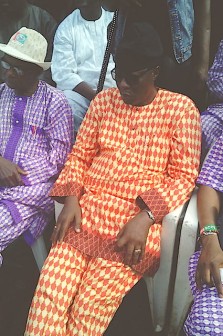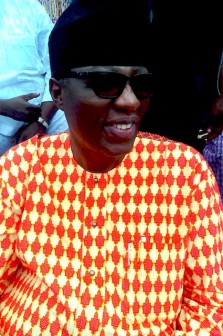 A fully awake Daniel however was to fire on all cylinders his attacks on Amosun, urging his listeners not to support Amosun for what he called, Amosun's abandonment of some economic projects in the area.
Daniel said "Amosun Must Go" project being promoted by him and other Governor Amosun's critics, is a goal that must be achieved.
The former governor expressed his 'disappointment' over the state of infrastructure in Ogun East,and ridiculed the flyovers built by the Amosun government.
He also ridiculed Amosun's aides from the district, urging them to 'cover their faces', in shame.
"We are today here in Ijebu Ode,the headquarters of Ijebuland and political headquarters of the Ogun East Senatorial District. I am very unhappy today because the government in Abeokuta today has destroyed the future of Ijebu people.
"They have come here to build one and half bridges alone in the last three and half years and nothing again to show for in the area. Do you know the bad thing they have done for Ijebu, they have destroyed many good things that would have been a pride and economic boost for the area…All Ijebu sons and daughters that are serving in this government should cover their faces that in their life time, this government has destroyed everything in their domain", Daniel stated.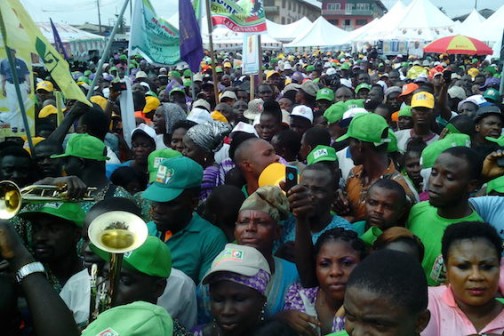 He accused the Amosun government of abandoning some projects initiated by him, attributing the 'abandonment' to hatred of the Ijebu people.
"Today, Chevron Nigeria Ltd, has withdrawn from this zone, British Gas has withdrawn: ask this government why? Ask why did Dangote Cement also back out from the area? I am very angry because I know what efforts we made before we brought those people to this place.
"Before I left government,I had secured Dangote company to build refinery in the State, we have given them the land." He said Dangote requested the state to build a road to the site in Ode Omi, which his government had estimated at N5billion.

Load more