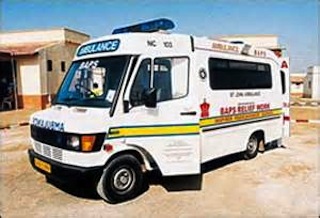 Mrs Elizabeth Ativie, member of the Edo House of Assembly, said on Tuesday that 23,000 persons benefitted from her mobile medical services meant to improve public health system in her constituency.
The lawmaker, representing Uhunmwode Constituency, told the NAN in Benin that about 50 surgical operations had been carried out through the clinic.
She said 15,000 medical eye glasses were distributed through the platform, adding that her passion for the health and well being of the people necessitated the service.
"With a nursing background, I realise that my people do not have access to freee health care, and they are patronising quacks and people are dying of illnesses that are curable.
"The primary healthcare facilities in my locality was not functional as there were no doctors, no nurses, but nursing assistants; no equipment too, so I thought of what better way to impact on my people as their representative.
"And so the idea of a mobile clinic came about as an alternative to fight war against disease. So in 2011, I commenced payment for a mobile clinic in Germany and in 2013, it was inaugurated in my constituency.
The law maker disclosed that out of the 182 communities that made of the constituency, 108 had been visited, adding that all the communities would be visited.

Load more