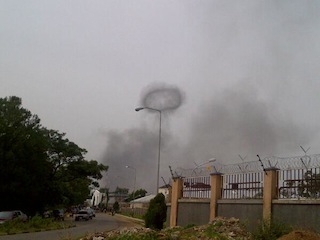 At least 13 people were killed and 34 others wounded when police fought a battle with suspected Boko Haram suicide bombers in Kano, northern Nigeria, the state's police chief said on Wednesday.
Kano State police commissioner Adelere Shinaba said the gunmen, whom he described as "insurgents", ran onto the grounds of the Federal College of Education after exchanging fire with police outside.
"They were obviously suicide bombers. One of our officers shot at one of the gunmen and the explosives on him went off, killing him on the spot," he told AFP.
"Another gunman was also killed. Thirteen people were killed by the gunmen and 34 others have been taken to hospital with injuries."

Load more