Eromosele Ebhomele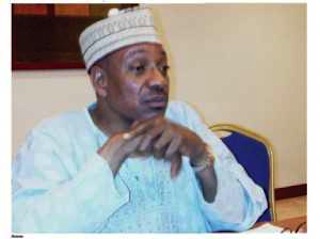 Son of Nigeria's First Republic Prime Minister, Dr. Abdul Jhalil Tafawa Balewa, at the weekend declared he would contest the 2015 presidential election on the platform of the Peoples Democratic Party, PDP.
The entire PDP, its Board of Trustees, governors and members of the National Assembly in the party had all separately endorsed President Jonathan for a second term in office.
The President on Saturday also commended the party for giving him a right of refusal saying this was how democracy is practised in the western world.
Balewa, who condemned what he called the plot by the leadership of the party to demoralise other presidential aspirants with the endorsement, said: "I'm not intimidated by the decision of the PDP governors and the party to support the second term aspiration of President Goodluck Jonathan.
"What type of democracy do we have? Is the PDP a communist party? Where is the place of internal democracy?"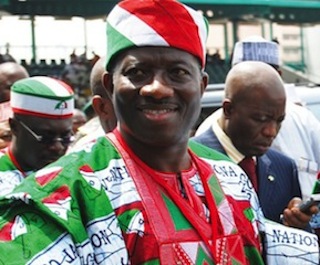 He said the greater majority of Nigerians had been yearning for a leadership capable of fulfilling their high expectations and aspirations.
A statement by Taiwo Alao, chairman of the Tafawa Balewa Campaign Organisation, quoted Dr. Balewa as urged Nigerians to listen to facts.
"What Nigerians need and where they want the country to be in future are paramount issues. We need to put our ideas before the people and allow them to decide," he said.
Promising to make Nigeria an industrialized country, Balewa said his administration would ensure zero unemployment, better education, maximum security and increased power supply adding: "Nigeria needs to move from Third World to First world."
He expressed hope that he would be supported in the race by well-meaning Nigerians.

Load more