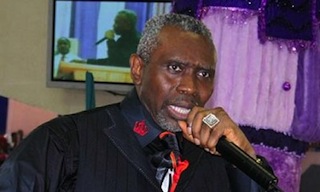 Senator George Akume, Senate Minority Leader on Monday accused the bling-wearing President of the Christian Association of Nigeria (CAN), Pastor Ayo Oritsejafor of being the head of a "sorry appendage of the Presidential Villa."
Akume was reacting to the alleged involvement of Oritsejafor's jet in a cash haul of $9.3 million to South Africa by two Nigerians and one Israeli.
"Since the present CAN leadership (led by Oritsejafor) came on board, CAN has become a sorry appendage of the (Presidential) villa. It has become politically partisan, obscenely materialistic and the voice of the oppressor rather than the oppressed.
The situation degenerated to a state that the single largest block of CAN, which is, the Catholic Church suspended itself from the national leadership of CAN until 'sanity' returns to the leadership."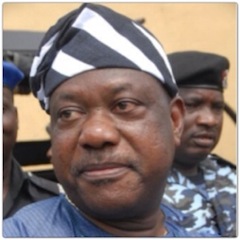 He accused the present leadership of CAN of silence in the face of scandals of President Goodluck Jonathan's government.
"My appeal to our brothers in the North is that, what they see in CAN today has nothing to do with Christianity but everything to do with crass materialism and self-seeking opportunism," he said.
He advised Oritsejafor "to sell this controversial jet and use the funds to reconstruct or rehabilitate churches destroyed by Boko Haram in the northeast of Nigeria."
Oritsejafor's church has, however, issued a statement last week saying the CAN president had interest in Eagle Air which owns the jet, but that he had no involvement with the cash haul because the plane had been leased to another company.

Load more