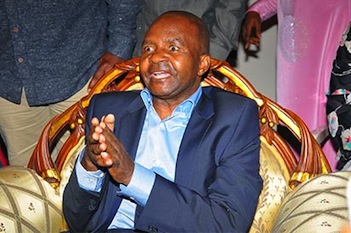 Taraba state governor, Danbaba Suntai and his deputy who is the acting governor of the state, Garba Umar could both be impeached if the plans of a 'cabal' in the state is successful.
According to the acting governor of the state, Umar, the cabal is trying to engineer the impeachment of both of them if the medical panel set up by the State House of Assembly finds that the governor is unfit to resume office.
Umar said in an interview aired on Monday that the plan is for both of them to be removed so that the unnamed 'cabal' will seize power illegally.
Speaking on BBC Hausa radio Umar blasted those he called part of a cabal that wanted to seize power illegally in Taraba. He said there was no fight between him and the governor but that some associates were trying to create problems because of their own selfish reasons.
"Since they are saying my boss and I be impeached, it means they are not with him. They are lying; they just want to seize power illegally and there is no law that permits doing that in this country. The constitution must be abided by.
"And I don't even know what offence I committed that would warrant my impeachment."
Umar then alleged that the State Executive Council asked that a medical panel ascertain the governor's state of health because of persistent claims by associates that the governor was fit enough.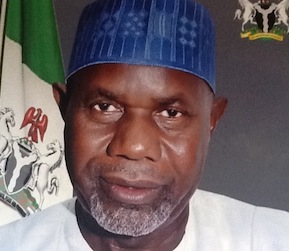 "The issue of removal depends on the outcome of the medical panel. We just want to know the truth of his health status. Even me I don't get to see him. I only see his photos just like you do in photographs and on television."
Umar then denied the rumour that he had plans to replace his boss as governor on a permanent basis. "It is 22 months now that I have been acting as the governor and all along, I have never thought of anything like impeachment. But some people have continued to cause panic.
"I have been obedient to my boss, yet people will always say he is coming back to take over power. That is why we are trying to ascertain his health condition and then inform the world. Any time he comes and calls me to ask me to give back power to him, I will do that," he stated.
Umar then said he has only been allowed to see Suntai once in 10 months, explaining that his recent efforts to receive the governor when he arrived Abuja airport last week was also halted.
"When the governor was returning, I had the information and I went to welcome him. But they told me he was going to land at the old wing of the airport, after keeping people at both wings in a clear deceit. I went there and waited, only for me to be told later he had since landed at the other wing. Before I could rush to the tarmac, he was put into a car and driven away immediately," he said.
It would be recalled that Suntai returned to Nigeria last week, after two months and two weeks in the United Kingdom for further treatment on injuries he sustained during in a plane crash in October 2012. The governor had earlier spent 10 months in hospitals in Germany and the United States.
His associates say he is fit to take charge from Umar, who was made acting governor three weeks after the air crash near Yola.
But the State House of Assembly has now set up a medical panel to determine Suntai's health status. Based on constitutional provisions, the governor would have to be removed if the panel determines that he is not fit to discharge his responsibilities.
A spokesman for Speaker Josiah Kente, Tanko Kaura, said he was not aware of a move by the House to impeach the acting governor. He added that this was a mere rumour.
If both Umar and Suntai are removed at the same time, the constitution provides that the speaker will take over as acting governor and a bye-election be conducted within 90 days.

Load more