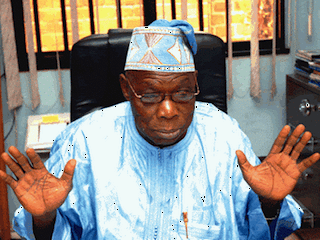 Alhaji Adamu Mu'azu, the Peoples Democratic Party (PDP) national chairman has led his party to ask for forgiveness from former president of Nigeria, Olusegun Obasanjo.
Mu'azu made the appeal after former Ogun state governor, Otunba Gbenga Daniel asked for forgiveness from the two-time president. Mu'azu who commended Daniel for openly appealing to former President Obasanjo for forgiveness also pleaded for forgiveness on behalf of the party.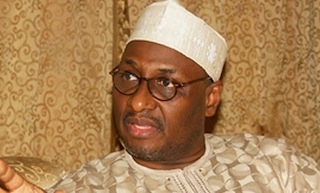 "I want to join Governor Daniel to appeal to our Baba, President Olusegun Obasonjo, to forgive us. We are your children and we have been making mistakes; we had made mistakes and so we apologise.
"Please Baba, we apologise, come and lead us, even the president is waiting for you to come and lead us; you are our leader, we appreciate you, we thank you for your leadership and your courage," he said.
Mu'azu, however, said that power and glory belonged to God who made all decisions.
Earlier, Daniel who was at the PDP Headquarters in Abuja appealed to Obasanjo for forgiveness, if he had in anyway erred against him.
He made the appeal at the Peoples Democratic Party (PDP) National headquarters, where he formally announced his return to the PDP from Labour Party.

Load more