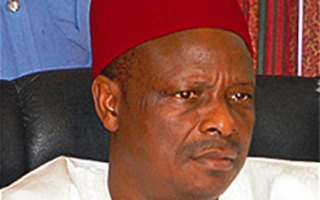 Governor Rabiu Kwankwaso of Kano State said on Monday that two governors in the Peoples Democratic Party (PDP) would soon defect to the All Progressives Congress (APC).
Kwankwaso said this when he paid a courtesy visit on his Kwara counterpart, Abdulfatah Ahmed.
Kwankwaso was in Ilorin as part of his consultations for the presidential ticket of the APC for the 2015 election.
The governor described APC members as practical people with extensive grassroots reach to tackle corruption and other national malaise.
"Our economy can never be good in a situation of crisis; our economy can never be good in the face of corruption," Kwankwaso said.
He said that in line with the constitution, the APC would explore the possibility of consensus presidential candidate within the ambit of democratic culture.
He commended the Kwara Government for initiating poverty alleviation and employment generation programmes to reduce youth unemployment and restiveness.
Governor Ahmed assured that the choice of the APC presidential candidate for 2015 general elections would be devoid of acrimony and strengthen the party.
Ahmed said that Nigeria had the misfortune of bad leadership and expressed hope that APC would evolve more qualitative leadership after taking over the Federal Government.
He said APC was the fastest growing party in Nigeria and the only truly national political party, given the nature of its emergence as an off shoot of mega parties.

Load more